Mold Prevention
Protect your investment now with our mold prevention services. Our certified technicians will treat your new structure with Anabec's newBUILD. Designed exclusively for the new construction industry, newBUILD forms a penetrating moisture barrier which is resistant to the growth of mold and mildew. We offer an industry leading 50 year transferable mold remediation warranty against mold contamination on the treated surfaces.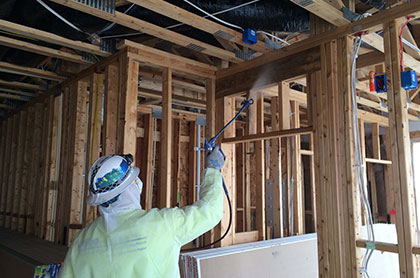 Mold Remediation
If mold is already a problem in your home or building, our mold experts are here to help. We will visually inspect the premises, address any existing moisture problems, and remediate by removing contamination safely and effectively to avoid spreading the mold. A remediation plan may vary greatly depending on the size and complexity of the job.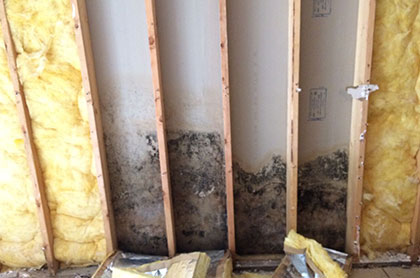 Mold Experts in Maryland: Protecting Your Home & Business from the Inside Out
The mold experts of ADCO Innovations will help you understand the process of protecting your home or business from the presence of mold. These microscopic mold spores can exist practically anywhere, and our mold specialists have seen it all. Not only can mold cause significant property damage, but it can also produce allergens/irritants that may lead to health issues. We're the team of certified mold remediators that can help keep your home, office, or commercial property mold-free.
Our mold remediation experts provide their services across the Mid-Atlantic:
Maryland
Virginia
Delaware
Pennsylvania
New Jersey
ADCO's mold removal specialists are here to help! Our techs pride themselves on 100% customer satisfaction. While working in your home or business, we always take the extra steps when it comes to properly protecting your property during the mold remediation and removal process. Every location we go to is treated like our own with 110% professionalism and courtious procedures. When looking for quality mold prevention, trust ADCO – we do it right the first time!
Get a Free Mold Remediation Estimate from ADCO Innovations
Even if you can't see the mold, trust your nose! If you can sense mold allergens in the air, that is a sure sign that mold exists. While preventing mold in the first place is ideal, it may be too difficult for some property owners to see signs in the early stages. Regardless of when you discover the presence of mold, mold remediation is a necessary process to keep your family healthy, maintain your property's value, and prevent further damage and costly repairs.
Contact the mold experts of ADCO Innovations today to learn more about our products and services – and schedule your FREE estimate!