Certified Mold Treatment Specialists Serving the Mid-Atlantic Region
At ADCO Innovations we have been protecting homes and commercial properties with our mold treatment services for years. We offer premium mold treatment and prevention services for residential and commercial builders, architects, realtors, property management companies, and homeowners. Our mold remediation projects range from crawlspaces, attics, basements, kitchens, and bathrooms to entire homes and commercial buildings. Regardless of your project's size and scale, we are confident that our services will help you!

Mold thrives in humid conditions; this means that any home or business can quickly become infested with mold if moisture is present. Once your property becomes contaminated, the mold releases allergens which could cause adverse health effects to you or your family. Our professional mold treatment services help keep your family healthy while maintaining your property's value.

If you suspect that there is mold contamination present in your home, call our licensed mold treatment company for help. Our certified technicians will come inspect your property, address moisture problems, and remediate the situation by removing any contamination. We use environmentally safe products from Anabec Systems, a commercial mold cleaning product manufacturer, to treat mold contamination while minimizing our impact on the environment. Customer satisfaction is our primary concern, that's why all of our complete mold remediation services are covered by a warranty for up to 30 years.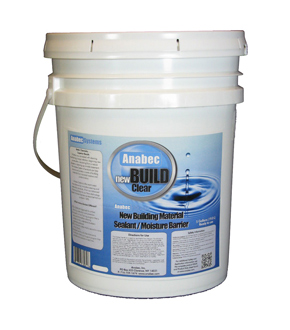 Protect your Investment with our Mold Prevention Services
Property owners agree that mold prevention is key to protecting your property from costly structural damage! Mold thrives in moist environments, that's why our certified technicians treat both finished and unfinished building materials with Anabec moisture barrier products to prevent mold and mildew growth. When you work with us, you'll enjoy the protection of an industry leading 50-year mold prevention warranty on any certified mold prevention installation.
Prevent Mold from Growing in your Home with our Mold Inhibitor Products
Mold can be a costly and dangerous issue for home and property owners. We use and distribute mold inhibitor products from Anabec Systems that treat building materials with a microbial barrier to prevent mold growth. Designed specifically for the construction industry, Anabec's NewBuild creates a penetrating moisture barrier on new building materials. Our mold inhibitor products resist mold and mildew growth protecting new projects before microbial contamination can start.
Mold inhibitors are additives that can be used during or after construction projects to decrease the risk of mold and mildew growth. Investing in mold inhibitor products is a smart decision for any property owner. If you are in a humid environment or have experienced prior mold issues, then you are at an increased risk for mold contamination and should take extra precautions to protect your property. Take the first step in protecting your family from mold by augmenting our mold treatment services with our mold inhibitor products.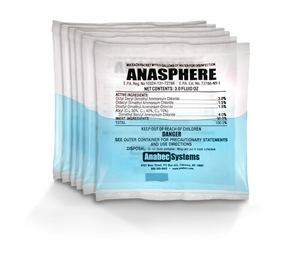 Call our Professional Mold Treatment Company Today to get your Free Estimate
At ADCO Innovations we care about your safety, that's why we offer 24 hour emergency mold treatment services for existing customers. Our licensed specialists are here to help keep your family healthy, maintain your property's value, and prevent future damage and expensive repairs. With our years of experience and certified crews, you can trust that we possess the tools and knowledge to treat existing mold issues and prevent future growth. Call today to learn more about our services and request a free mold treatment estimate!