Top-Of-The-Line Mold Prevention
At ADCO Innovations, we understand the importance of keeping your home or office mold-free. That's why we offer a variety of mold prevention solutions to suit your needs. When you work with us, you'll enjoy the protection of an industry leading 50-year mold prevention warranty on any certified mold prevention installation. Whether you're looking for a mold preventative coating for your walls or floors, or a mold resistant barrier for your windows and doors, we have a mold cleaning product that will work for you. There are a few things you can do to prevent mold growth:
Keep indoor humidity levels low
Clean up any water spills immediately
Ventilate damp areas such as showers and laundry rooms
Repair any leaks
If mold is already present in your home, We offer mold prevention for a variety of new construction industries and projects — installed by our factory trained, certified mold specialists. We apply our mold preventative treatment NewBuild 50 on new construction wood framing in both residential and commercial properties. This treatment helps prevent mold growth and carries a 50-year transferable warranty. We also offer mold removal and remediation services, so if you already have mold in your home or office, we can help you get rid of it. ADCO Innovations is the name you can trust when it comes to mold prevention and mold treatment. Contact us today to learn more about our advanced cleaning products and other mold services.

How Your Home Will Benefit From Mold Treatment
If mold is present in your home, it's important to take care of the problem right away. Mold can cause health problems, including respiratory issues and skin irritation. In addition, mold can damage your home's structure and finishes. Mold treatment will remove mold from your home and help to prevent it from coming back. If left untreated, mold can continue to spread and cause extensive damage to your home.
Fortunately, mold treatment is available to help rid your home of this destructive fungus. Mold treatment involves the use of specialized equipment and chemicals to kill mold spores and prevent them from regrowing. Not only will mold treatment benefit the structural safety of your home, but also lower the health risks that come with having mold in the home. After mold treatment, you can rest assured knowing that your home is safe from this harmful fungus.
If you are building new construction, it is important to be proactive, and prevent mold from growing in your new building. Designed specifically for the construction industry, Anabec's NewBuild creates a penetrating moisture barrier on new building materials. Our mold inhibitor products resist mold and mildew growth protecting new projects before microbial contamination can start. Contact us today to get started!
What To Expect With Our Mold Cleanup Team
Our mold cleanup team has the experience and expertise to get the job done effectively. We will start by assessing the extent of the mold growth and develop a plan to contain and remove it. We then work to remove the mold, using a variety of methods depending on the extent of the problem to prevent mold spores from spreading, as well as special cleaners and disinfectants to kill mold. Once the mold has been removed, we will work to prevent future growth by repairing any water leaks or other sources of moisture. We will also provide guidance on steps you can take to keep your home or office free of mold in the future. We understand that dealing with mold can be a stressful experience, so our mold cleanup team to handle your mold problem quickly and thoroughly.
Learn more about Anabec Systems and their mold treatment and prevention products!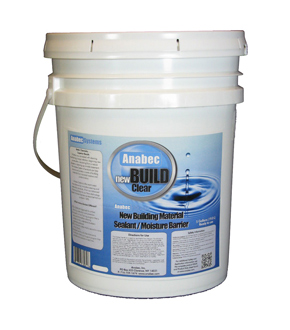 Contact Us Today To Learn More About Mold Prevention
At ADCO Innovations, we are dedicated to helping our customers keep their homes safe and healthy. Mold can cause a variety of health problems, so it's important to take preventive measures to avoid its growth. Our mold prevention services are designed to help you identify potential risks and take steps to reduce the chances of mold growth in your home. We will work with you to assess the areas of your home that are most susceptible to mold growth and develop a plan to address these risks. We also offer regular inspections and mold testing to ensure that your home is free of mold. Contact us today to learn more about our mold prevention services and how we can help you protect your home!