Professional Mold Treatment Services for the Mid-Atlantic Region
ADCO Innovations has been protecting homes and commercial properties with professional mold treatment services for over 30 years. We have implemented our fast-acting mold inhibitor process for residential and commercial facilities across the Mid-Atlantic for:
Builders
Architects
Realtors
Property Management Companies
Homeowners
Our mold prevention services and products can be applied practically anywhere! From crawlspaces and attics to basements, kitchens, and bathrooms – ADCO Innovations is here to help remove the mold and keep it out for good. Regardless of your project's size and scale, we are confident that you'll be happy with our mold treatment services!

Mold Prevention Services for a Healthier Environment
Mold thrives in humid conditions, which means that homes and businesses in the Mid-Atlantic Region are susceptible. Once your property becomes contaminated, the mold releases allergens which could cause adverse health effects to you, your family, or employees. Our professional mold prevention services help keep your family healthy while maintaining your property's value.
If you suspect that there is mold contamination present in your home, call our mold treatment professionals for immediate assistance. Our certified technicians will come inspect your property, address moisture problems, and provide the necessary mold inhibitors and services to eliminate the source of the contamination.
Protect your Investment with our Trusted Mold Inhibitor Products
Property owners agree that mold prevention is key to protecting your property from costly structural damage! This is why the mold treatment specialists of ADCO Innovations will treat both finished and unfinished building materials with Anabec moisture barrier products. Anabec is an environmentally safe mold inhibitor from Anabec Systems, a commercial mold cleaning product manufacturer. This product helps treat and prevent future mold contamination while minimizing our impact on the environment. As it should be for any company, customer satisfaction is our primary concern, which is why all of our complete mold prevention services are covered by a 30-year warranty.
Learn more about Anabec Systems and their mold treatment and prevention products!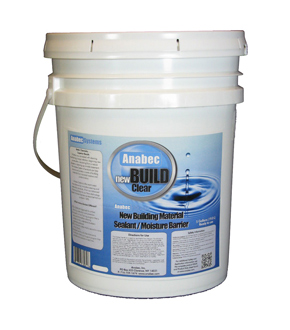 Call our Professional Mold Treatment Company Today to get your Free Estimate
At ADCO Innovations we care about your safety, that's why we offer 24-hour emergency mold treatment services for existing customers. Our professional mold treatment specialists are here to help keep your family healthy, maintain your property's value, and prevent future damage and expensive repairs. With our years of experience and certified crews, you can trust that we possess the tools and knowledge to treat existing mold issues and prevent future growth. Contact us today to learn more about our mold treatment services and request a FREE estimate!