Professional In-Home Mold Inspection & Testing Services
Unlike leaks which are often easy to see, mold damage requires a mold specialist to evaluate. Because mold can be extremely hazardous to the health of your body and your home, it's important to contact a professional as soon as you suspect any damage. At ADCO Innovations, we perform home mold inspections for the entire state of Maryland and surrounding areas. Our company is known for the way we care for our customers – treating every house mold inspection and remediation like it is our very own property.
Breathe easy with a professional home mold inspection from ADCO Innovations! Schedule yours today when you speak with one of our trained professionals.
Schedule a Home Mold Inspection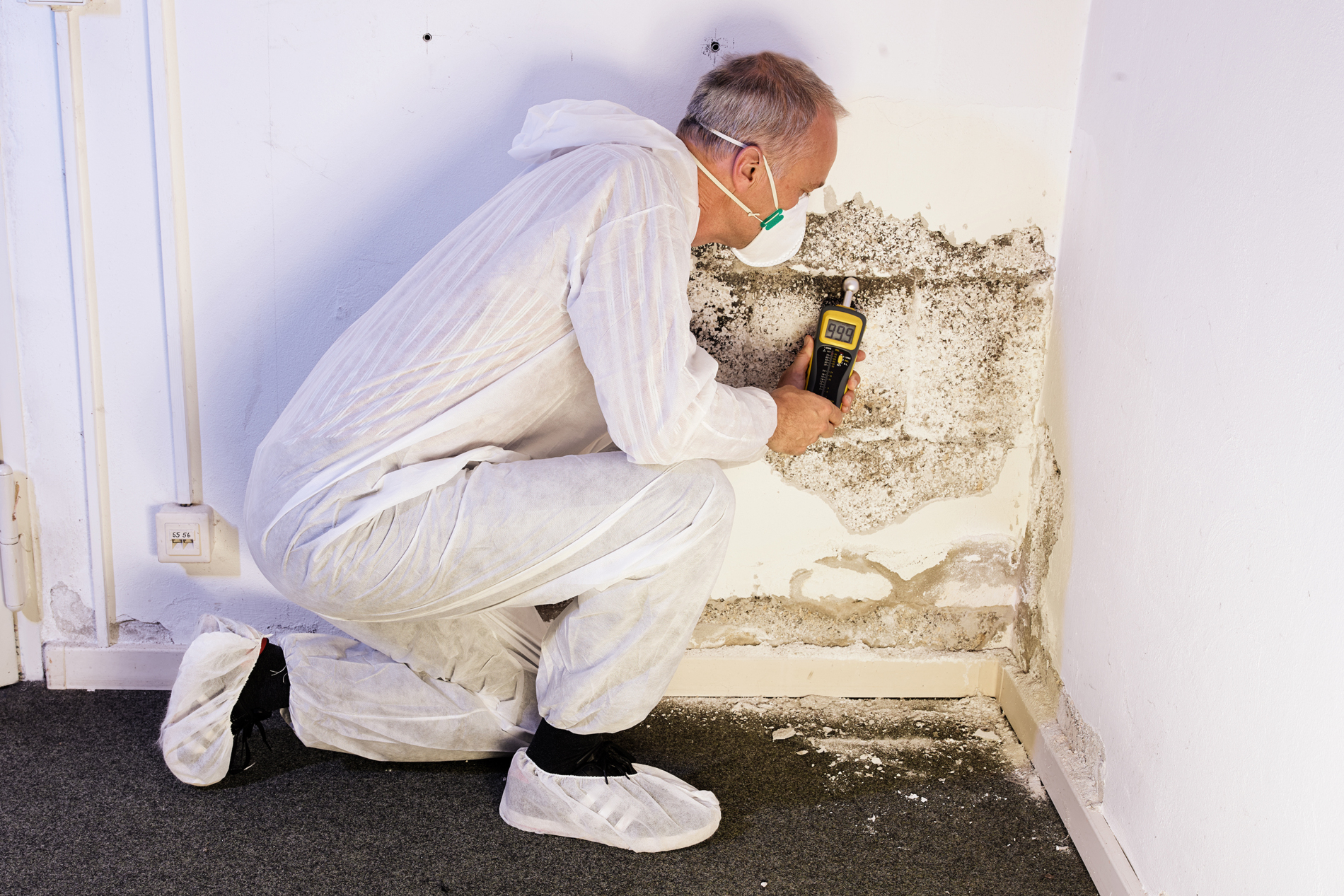 Is Residential Mold Testing Worth It?
Residential mold inspections should always be completed by a professional. Although mold often grows in places you can see, mold can also grow in places you can't regularly see, like behind your walls or in your ceiling.
Signs it may be time to have a house mold inspection include:
You recently purchased or are considering purchasing a home.
After a house has been occupied for months or years.
If the home has needed mold remediation in the past.
You see mold and suspect there may be more.
During a professional residential mold inspection, our trained team will perform thorough moisture measurements and visual tests to check for possible mold growth. We'll also ask you or the current homeowner questions about previous moisture problems or water damage in the past. After our meticulous residential mold testing and evaluation, we'll propose a unique plan for your family's ultimate safety – while providing DIY or professional solutions.
Schedule a house mold inspection with ADCO Innovations!

Indoor Mold Testing for Maryland & Surrounding Areas
ADCO Innovations is an industry leader in indoor mold testing and remediation. When you work with us, you get the very best – like mold remediation services standard with a 30-year warranty, or complimentary price estimates with zero hidden fees.
We hope you know that ADCO Innovations is your trusted, expert source for all things mold prevention and remediation. From certified home inspections and mold testing to DIY mold cleaning and prevention products, our company is here for you! Get more information about our company, services, and pricing when you call or complete an online form today.
Schedule Your House Mold Inspection Now!
Our Maryland company was born over 30 years ago out of a passion for helping families and businesses in need. Over the years, our offerings have grown to include both commercial and residential mold inspections and treatments. If you suspect your home or a home you are considering purchasing may be infected with these hazardous bacteria, we strongly encourage you to get a complimentary quote from our team!
Contact us today and we'll provide the thorough home mold testing you deserve!